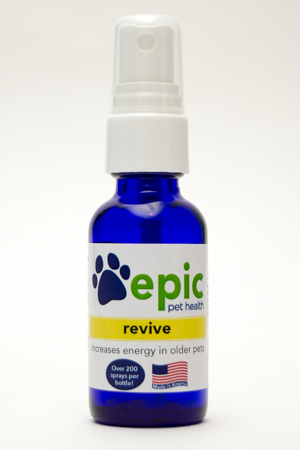 Revive -restores the vital force in your ailing, weak or older pet
The Revive supplement increases your pet's energy and restores it's vital force. Revive contains energy boosting multivitamins which helps during illness. 
Directions: For best results apply to face or back of neck, one to three times daily. Also use on food and water once or twice daily. 
Ingredients: Water, Alkaline Minerals (Potassium, Magnesium, Calcium, Zinc, Iron, Other Trace Minerals), and Electrolytes (Oxygen, Vitamin C, Vitamin B, Vitamin A, Vitamin E, Vitamin D)